Introducing,in alphabetical order: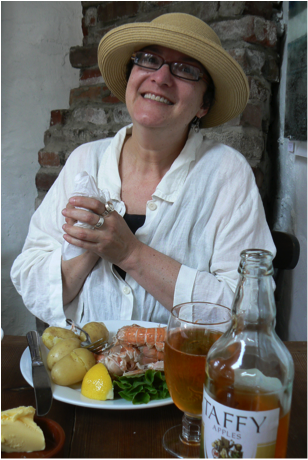 Brenda Dayne
An experienced rabble-rouser and long-time apple cart upsetter, Brenda Dayne has been writing manifestos since her fifth grade teacher disallowed dancing at recess.
A skilled journalist, interviewer, profile and feature writer, she has won international respect work as the creator and host of Cast On, a podcast dedicated to the radical notion that knitting matters. A frequent contributor to Interweave Knits and Interweave Crochet, Brenda has interviewed and profiled numerous hand knit designers and artists, traveled widely, and written extensively about the knitting scene in Europe and the UK.
All that Brenda knows about life she learned from her knitting; that there's no right or wrong way to do anything, only different approaches; that gauge is a suggestion, not a Commandment; that it's supposed to be fun.
A native of Portland, Oregon, Brenda now lives with her partner of ten years in a small village in West Wales, where the ale is strong, the people friendly, and news travels fast. Brenda is the mother of two fine young men, one of whom married a nice Welsh girl, and lives nearby, and one who still lives in Portland. She still writes manifestos.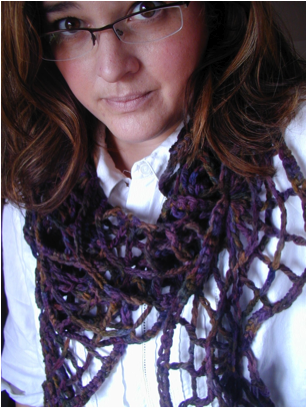 Dawn Ellerd
Dawn is proceeding through stay-at-home-parenthood as a bit of a handicraft dabbler. A serious crochet habit has lately been moderated by judicious amounts of knitting, spinning and hand-loom weaving. There may occasionally be beading. And possibly soap making. Oh yeah, and a lot of  foodie-type things. She has written for Interweave Crochet, was a regular columnist for the now-defunct Lime & Violet's Daily Chum website, and is currently designing for Briar Rose Fibers. In general, she is simply shocked silly to find herself somewhere in her 30s as full time caretaker of a menagerie that consists of various little people, English bulldogs and a husband. When spare minutes allow or an avalanche of photos force her to dig out, she blogs irregularly at Crochet Compulsive.

Dawn and Gretchen will co-host the Oz pattern KALs in November 2011!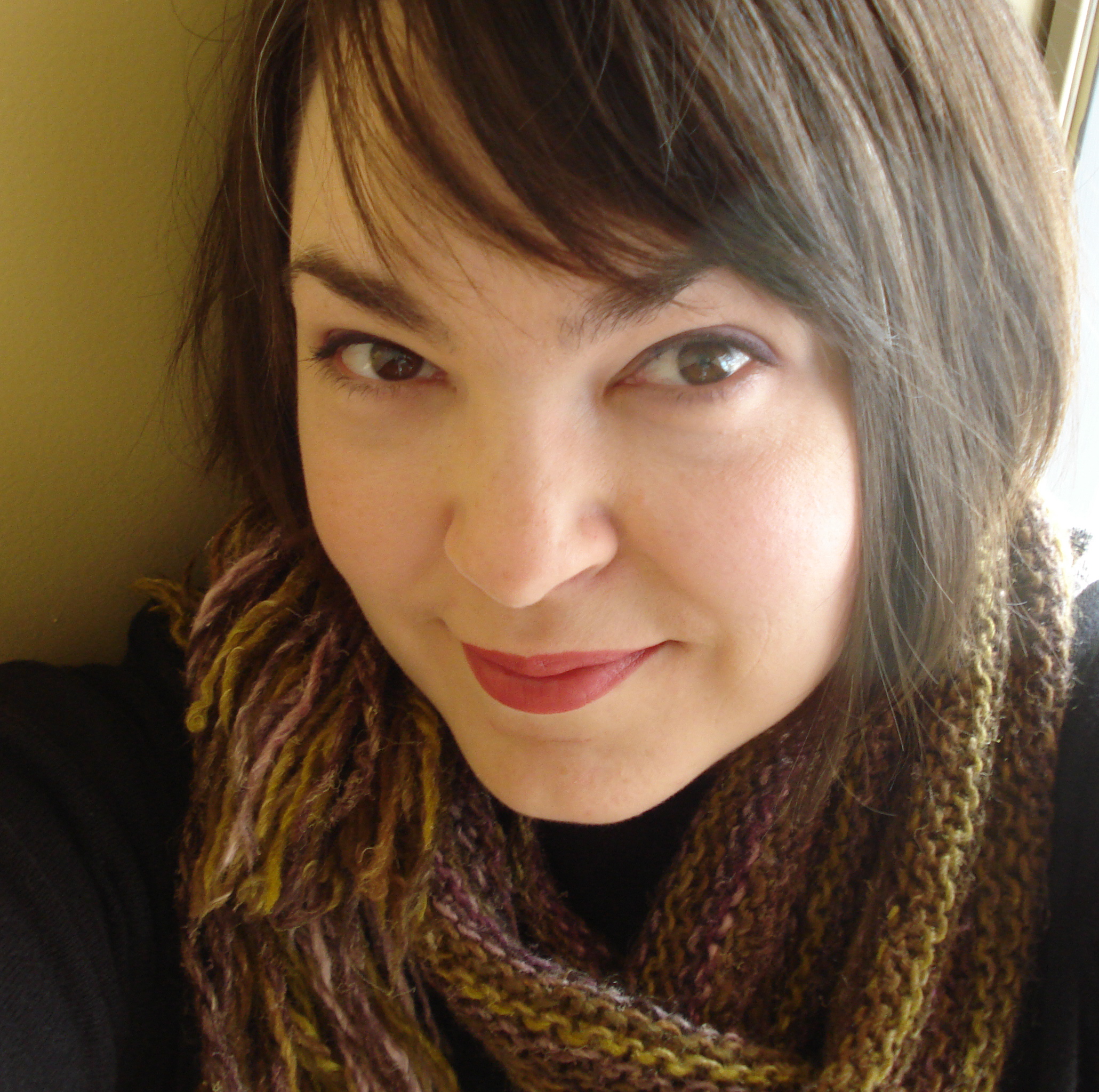 Gretchen Funk
Gretchen Funk and her family live in and love Minnesota. She was introduced to knitting at an early age through trips to the local knit shop with her Father who was an avid knitter. She teaches knitting on both sides of the Mississippi at The Yarnery in St. Paul, and Crafty Planet in Minneapolis. In addition to teaching, designing, and messing around in all areas of fiber arts, She and her husband own and operate a busy bar with live music and great food called the Triple Rock Social Club. Her designs are available on ravelry or on the upcoming gfunkknits.


Gretchen and Dawn will co-host the Oz pattern KALs in November 2011!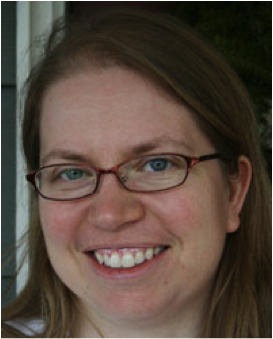 Chrissy Gardiner
Chrissy Gardiner began her knitting odyssey in 2005, shortly after the birth of her second child. Finding herself a bit stir crazy at home with an infant and toddler (but with absolutely no desire to go back to her former career as a software architect), she decided to figure out how to turn her craft obsession into a little business. Thus, Gardiner Yarn Works was born.
Chrissy is a regular contributor to Interweave Knits and has designed for Knitty, Twist Collective, Classic Elite Yarns, Blue Moon Fiber Arts and numerous compilation books. She has published her own line of patterns, Gardiner Yarn Works, since 2006 and in 2009 published her first book, Toe-Up! Patterns and Worksheets to Whip Your Sock Knitting Into Shape. She is hard at work on her second book, Indie Socks, to be published in 2011.
You can find more of Chrissy's work at her website, Gardiner Yarn Works. She blogs occasionally at knittinmom.blogspot.com and can be found on Ravelry as chrissyg and on twitter as @knittinmom. She lives in beautiful Portland, Oregon, with her two kids, three cats, two rabbits and one extremely patient husband.

Chrissy's Wilhelmina Shawlette KAL begins September 2011!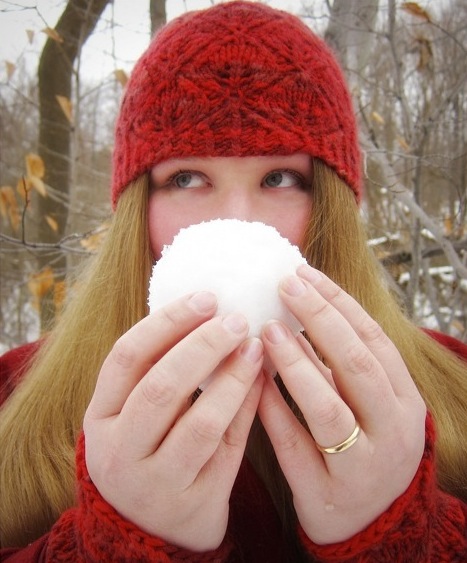 Hunter Hammersen
Hunter Hammersen is an avid knitter and perpetual student. She harbors the undying hope that when she finally graduates she'll have more time to knit.  She is very bad at writing bios.
Read about Hunter's knitting adventures and find her other patterns at Violently Domestic. Learn about her first book, Silk Road Socks: 14 Patterns Inspired by Oriental Rugs at Silk Road Socks.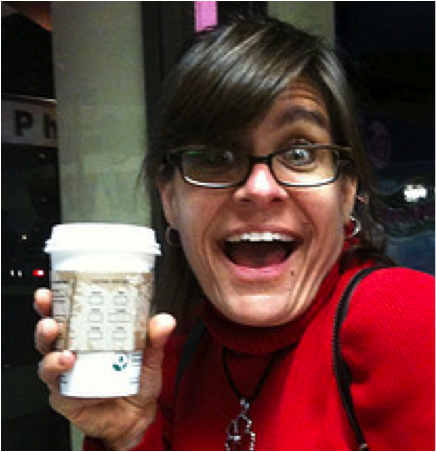 Erica Hernandez
Erica lives in The Birthplace of Biotech with her husband, daughters Thing One and Thing Two, Pit Bull, and the memory of her son. She learned to knit as a child and, after a 30-year hiatus, picked up needles and yarn again in 2004. Her first project that year was a scarf knit as she mourned the loss of her newborn son. Since then, Erica has rarely been without her knitting, even on a catamaran 50 miles from shore in the Pacific Ocean and in a hotel lounge in Singapore (She doesn't knit during church services, but nearly everywhere else is fair game. Heather likes to believe God would understand).
Erica has been:
a test and sample knitter for Wendy Bernard, Chris Church, and Melissa Leapman
published in Knitty
a first place winner in her local county fair (2006)
and has recently branched out into publishing her own designs (and she thinks that all makes her sound much €œbigger€ than she really is).
She is an avid CraftLit listener, trying to keep the B.A. in English portion of her brain from rotting away from disuse. Her previous roles have included stints as a trainee teacher, receptionist, stressed-out LAN administrator, marketing coordinator, website content editor, and more, but she enjoys the at-home mom gig the most. She blogs sporadically and is on Ravelry, Facebook, and Twitter as ericah64.


Erica will host the KAL for Bertha's Mad Mysterious Mobius December 2011!
Wendy McDonnell
After the birth of her middle child, Wendy took up quilting as a hobby. Being an A type she went whole hog into quilting and filled the home with fabric. This turned into a small sewing business at WendysModestDress.com. During this time she also did a bit of writing and was published in a few different magazines. When the sewing got to be too much she started to crochet again, which then led to a massive stash of crocheting thread… all the way down to size 70! After that died off a bit Wendy went head first into knitting again (learned as a child), which lead to SABLE[1] in 6 months! Needless to say, she will be knitting her garage down for a good, long time.
Happily married and living in the sticks on 2.5 acres with 2 children, 2 dogs, 2 cats, a pony, and a sheep (only one of which is female, her model and youngest child) she learned to spin and dye to cover all her many yarnie needs without ever leaving the house. This led to work as a professional spinner for a large Independent yarn company. She also dipped into dyeing and worked with Renee of Goddess Knits. Their lovely hand dyed Goddess Lace yarn was enjoyed by many but she now prefers to dye for personal enjoyment. Wendy has test knit for a dozen or so other companies. Her work has been seen in catalogs, magazines, books and on the catwalk at Stitches West. She prefers knitting and so remains firmly entrenched in test knitting and designing but will spin forever–because surely it's as good as walking right? You can see a few of her patterns on Ravelry, the most popular of which is the Beaded Scallop Smoke Ring cowl. Wendy can be found at wmdress@sbcglobal.net and blogs a bit at wmdramble.blogspot.com.
[1]Stash Acquisition Beyond Life Expectancy
Jen Minnis
Jen was afflicted early on with an overwhelming desire to know how make things. This propelled her on a quest to learn and experiment with everything she could get her hands on. Jen's journey has lead through pottery, stone sculpture, bookbinding, paper cutting, egg dying, glass etching, paper making, collage, assemblage, quilting, embroidery, crochet, spinning, knitting, needle felting, pine needle basketry, wood turning, scroll sawing, resin casting, gourd carving, silk painting, quilling, weaving, drawing, painting, polymer clay, printmaking… and much, much more! Although she has a hard time settling down to any one media, she is best known for her Scherenschnitte (paper cuttings), her Pysanky (dyed eggs), and her resin jewelry featuring her own artwork.
Jen learned to knit from her grandmother as a small girl. After producing one lumpy chunk unappreciated scarf, she set aside her needles and walked away from knitting for the next 25 years. When she rediscovered it and all the wonders it could produce, she dove in and didn't look back. Jen has done test and catalog sample knitting for Knit Picks, SWTC and several independent knitwear designers. She is currently branching out and experimenting with a few of her own designs.
She can be found on Ravelry and Facebook as Esmecat. she can be contacted by email at esmekitten@gmail.com. her online gallery and her artwork available for purchase can be found through Jen Minnis. and you can always peek at what she's been up to latest at her blog at Jenminnis.com/artblog.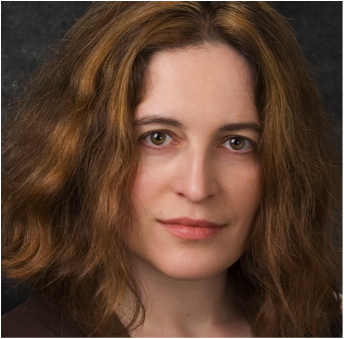 Syne Mitchell
Answering the question "How the heck do you do that?" is the focus of Syne's life.  Most nights you'll find her experimenting in her studio until the wee hours.  The deer in the forest outside have learned to ignore the green glow.
When she's not crafting, Syne writes. Because knowing the answer is only half the fun, you have to share it with others.
An award-winning writer with a background in physics, Syne has published five science-fiction novels and has written for Spin-Off; Handwoven; The Journal of Weavers, Spinners and Dyers; Complex Weavers; Shuttle, Spindle and Dyepot, and Knitty.  Her column Weaving the Web is a regular feature in Handwoven.
She produces WeaveZine.com, a website packed with weaving how-to's and tutorials.  There you'll also find her blog and podcast.  She's on Ravelry as Syne Mitchell and @weavezine on Twitter.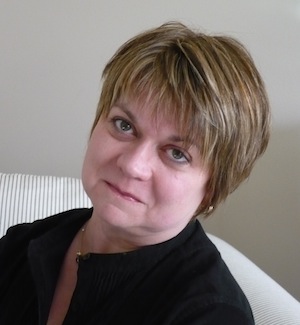 Dianne Read-Jackson
A lover of classic literature and many forms of fiber arts, Dianne learned to knit as a child and has been avidly knitting since 1996.  Spinning followed in 2000 and a few years later she was a founding member of the Clear Water Fiber Guild in Western Wisconsin.   She is married to a man who won her heart by telling fascinating stories and mother to a grown son who shares her love of reading. Employed in the travel industry since 1980, wherever she travels; yarn, needles and a book are always close at hand.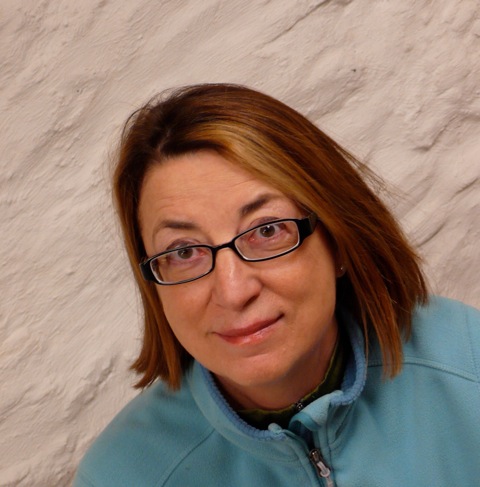 Kathleen Rogers
Kathleen Rogers has been doing needle crafts since way back in the middle of the 20th century when her mother taught her to crochet lace edgings for linen handkerchiefs, as well as to cook, sew, and embroider.   She learned to knit from her aunt so that she could make a mustard-yellow sweater (with black and red embroidery) she saw in a magazine.  In the 21st century, her color sense has improved, and she loves working with hand-dyed yarns from independent dyers, and with one-of-a-kind yarns from artisanal spinners.   She and her knitting and crocheting projects and designs can be found on Ravelry where she is katrog.
In real life, she lives with her husband and her craft supplies within earshot of Boston. You can find more of her patterns at her Ravelry store.


Kathleen will host Ms Prynne's KAL in January 2012!
Andi Smith
Knitting and reading! What could be more satisfying? Andi loves both and thoroughly enjoyed co-designing Jane Fairfax's Tippet with Shannon. Andi drew on memories of her childhood in Yorkshire and a picture of her great grandmother to co-create this wonderful neck warmer. Andi has been knitting and designing for many years and her work can be seen in a variety of books and magazines as well as on her blog Knit Brit.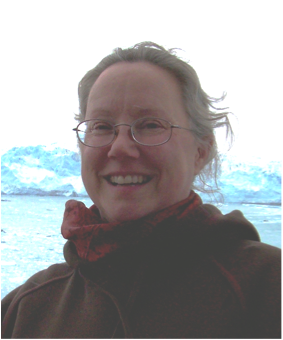 Meg Warren
Meg is currently living in Italy but the world is truly her home. Having lived in Korea and Japan, in addition to her small Idaho ranch, she has enjoyed travelling the world in an effort to learn as much as she can. Some of her favorite spots are Thailand, Hong Kong, China, Ireland and Wales. She has had some of her artwork exhibited in Tokyo and some of her haiku published there as well as in the United States.
She learned to knit as a child but found the experience to be "sticks in the eyes" frustrating due to the perfectionist attitude taken by her grandmother who told her the only way to fix a problem was to rip back to it. From this she learned to love imperfection in all aspects of her life. When she took knitting back up she discovered that the only thing she remembers from childhood is how her grandmother taught her to hold her needles. So she knits in the old Scottish style—and thanks her grandmother every day of her life for having the patience to try to teach someone so unwilling to learn.
She owns a small yarn business, March Hare Yarns, and until recently raised her own sheep for spinning wool. She knits all the time, everywhere … much to the confusion of her Italian neighbors.


Meg's Van Tassel Mittens KAL starts October 2001! Check it out!